Meet the Artist- Seven Cards: Handcrafted Modern Jewish Greeting Cards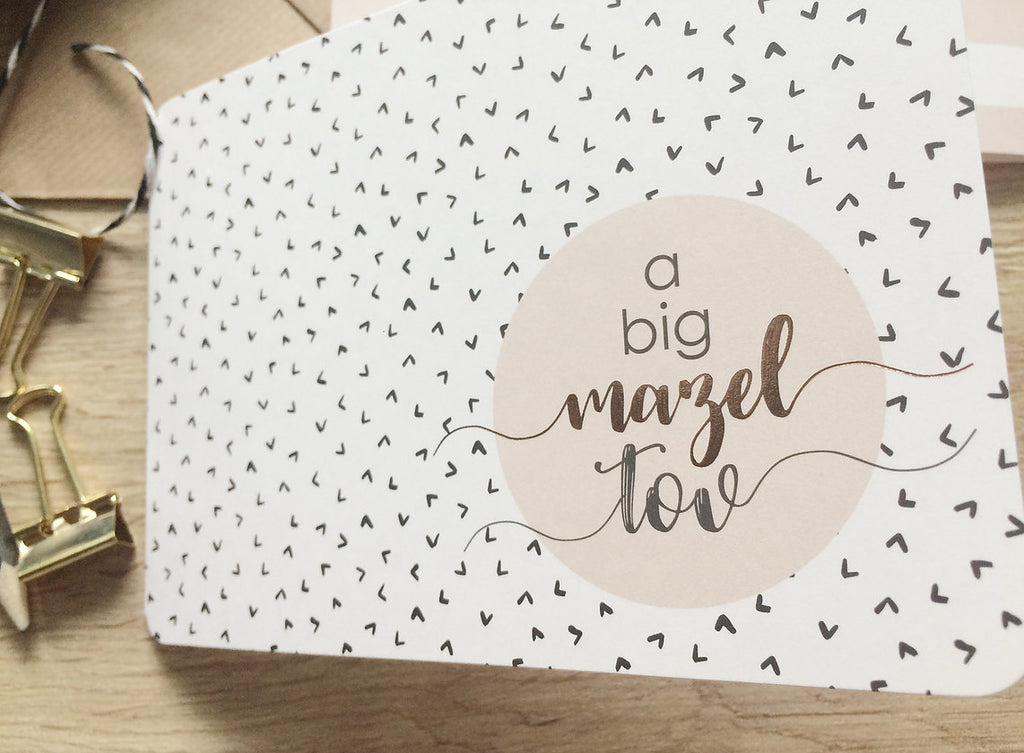 We really love learning the stories behind our artists as so many of them are like us, they saw a void in the market for a product they envisioned and set forth to create it on their own.  Yael is a working mom of 2 boys, and thanks to her background as a visual merchandiser and designer she was able to launch Seven Cards.  We love her greeting cards as they are so beautiful, simple, and modern.  We especially love the rose gold foil that she adds as an accent.  Yael handcrafts her cards in Frankfurt, Germany.  We feel so fortunate to have found her and stock many of her cards in the U.S.  You can find Yael's handcrafted cards here, and they can be purchased individually, in multiples, or as a mixed set.
We are in awe of this video about Seven Cards created by Leon Spainer.  You can really see her passion for her business!!! 
Here are a few of the cards we stock:
Holiday cards such as Shana Tova, Pomegranate
To see the entire collection of her cards that we stock, click here (the gift tags and sticker sheets are from another supplier).
We hope you enjoyed learning a bit more about Seven Cards.  We look forward to sharing stories of our other artists in upcoming months.
With Peace, Love, and Light,
Lisa