Matzo Must Haves: 10 Ways to Eat Matzo This Passover
Passover is almost here, and that means it's time to clean out the chumetz from our kitchens and break out the matzo! Growing up, my mom would pack Passover lunches for me to take to school. Gingerly, she'd wrap matzo topped with farmer's cheese, salt, and pepper in aluminum foil with macaroons for dessert.
Now, I pack the same matzo lunch to take to lunch in between college classes, and I'm always on the lookout for new ways to mix up my matzo routine. From the classic matzo brei to cake made from matzo, we've put together a list of some of our favorite ways of eating matzo. You just might not want Passover to end!
1. Matzo Brei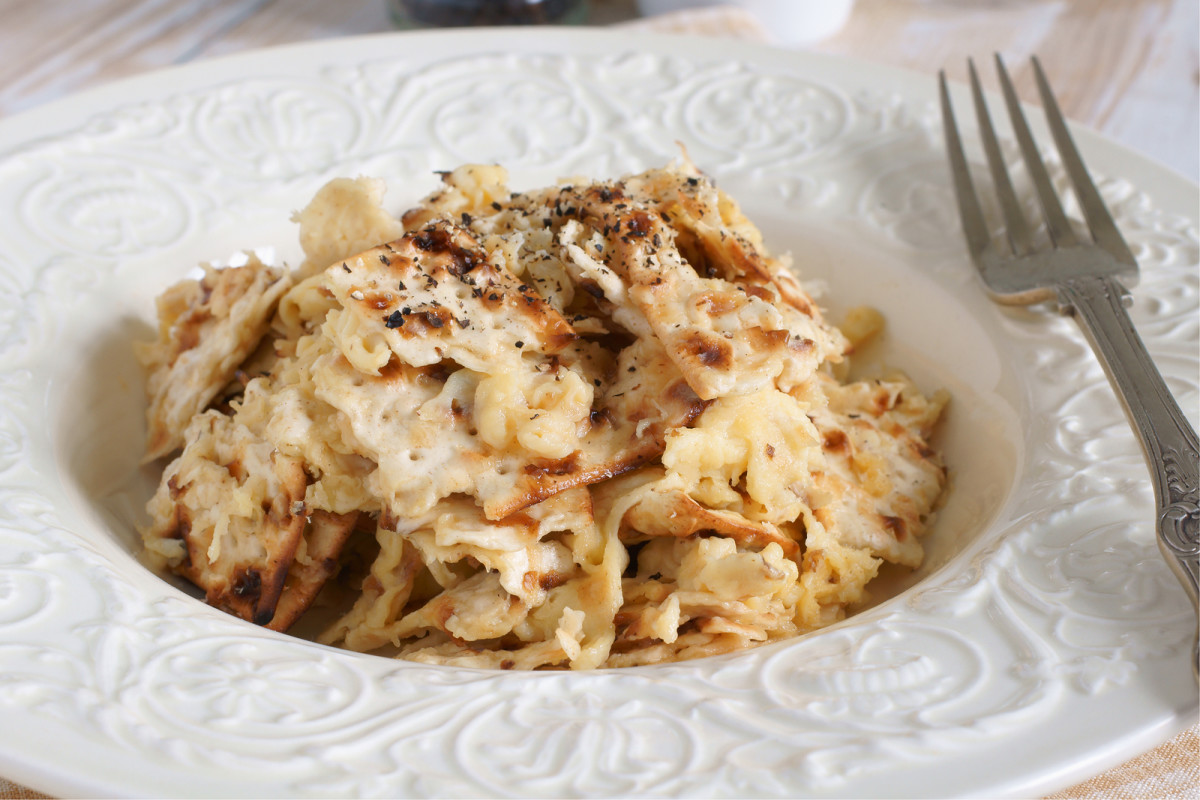 get the recipe @jamiegeller
I grew up on matzo brei. It's the comforting combination of broken up matzo and scrambled egg. I can attest - it's perfect for breakfast, lunch, or dinner!
2. Matzo Crunch
get the recipe @immigrantstable
Also known as matzo crack, matzo bark or matzo brittle, this dessert is dangerously delicious. Pour homemade toffee over sheets of matzo, and then cover with melted chocolate and sea salt. Add nuts, sprinkles or your favorite topping. Eat as-is or make an ice cream sandwich out of it. 
3. Matzo Charcuterie Board
get details at @rebekahlowin
From savory to sweet, a matzo charcuterie board is the perfect way to mix and match matzo, toppings, and treats. Arrange matzo, olives, and vegetables by color around a variety of different cheeses (see above), or, scatter macaroons and fruit near your favorite chocolate spread. 
See our matzo dessert charcuterie board here.
4. Matzo Pizza
get the recipe @proportionalplate
Need a quick meal? Make a pizza on a piece of matzo! Top with olives, basil, and mozzarella. Make it a breakfast pizza with an egg sunny-side up. Or, my favorite - a dessert pizza with some chocolate hazelnut spread and white chocolate chips. 
5. Matzo Meal Pancakes
get recipe at @toriavey
What better way to wake up than to the smell of homemade pancakes?
6. Crispy Matzo Lemon Chicken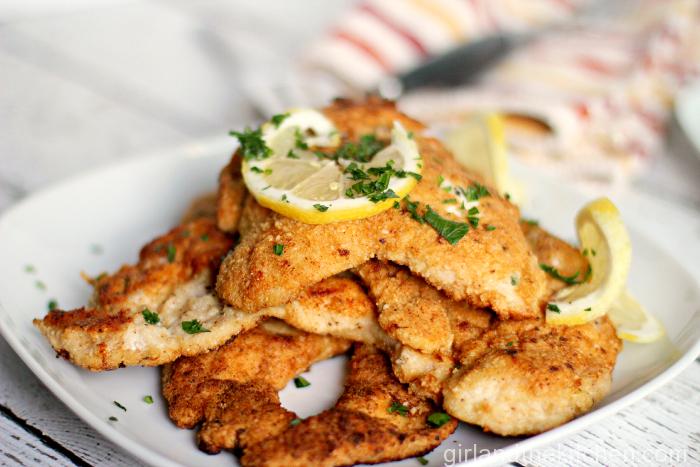 get recipe at @girlandthekitchen
Tangy in flavor and crunch in feel, these chicken tenders are easy to dip and are kid-friendly. 
7. Lox Matzo
photo @james_tenenhouse
Matzo + schmear + lox = happiness. 
8. Matzo Icebox Cake
get the recipe @ Living Sweet Moments
A Passover tiramisu! Layer matzo, whipped cream, and cinnamon chocolate ganache and chill. You'll thank us later. 
9. Matzo Ball Soup
photo @girlandthekitchen
We couldn't make a list of matzo must-haves without including matzo ball soup. The cure to any illness and quite possibly the best comfort food, matzo ball soup is a staple. 
10. Matzo Popovers
get the recipe @ Pamela Salzman
Craving the doughy-ness of a baked good, but without the chumetz? Try these popovers! Made from matzo meal, eat these as-is or with your favorite jam. 
Do you have a favorite way to eat matzo for Passover? Share it with us! Tag us on Instagram @peacelovelightshop or email us at info@peacelovelightshop.com and have a chag sameach!
Need help with what goes on a Passover table or Passover menu ideas?  Read our posts and shop our site Peace Love Light for all your Passover needs.  
Preparing for your Passover Seder, What Goes on A Seder Table
Your Passover Menu, Plant Based Recipes