Welcome 2019: New Year's Reflections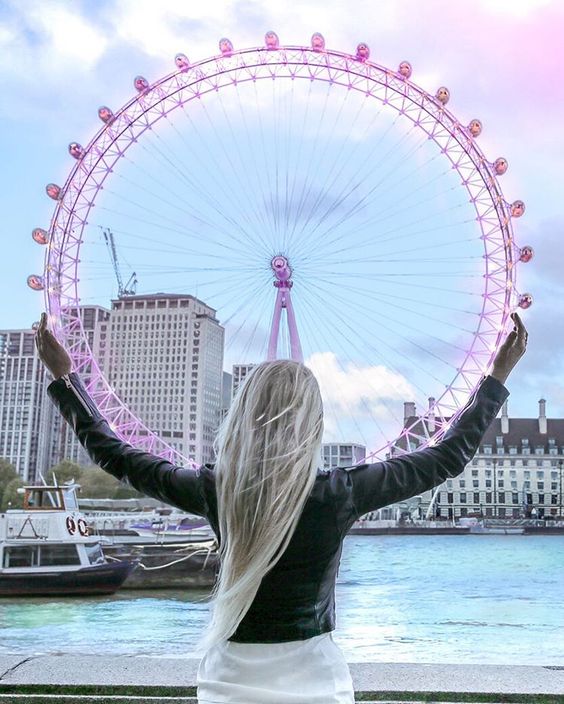 "Life is like a Ferris wheel. One minute you're on top, next you're at the bottom. Just stay in your seat, enjoy the ride, and hang on until you reach the top again."🎡.  I was looking for a quote and photo for a New Year's post and this one really resonated with me.  photo via startlet mom
2018 definitely had its share of ups and downs both professionally and personally, and with each of them came valuable lessons.
Professionally – Upon launching Peace Love Light in 2017 I quickly learned that while the site looked pretty, the platform chosen was not optimal for running an ecommerce store.  The backend of the business took way too much time to manage and didn't allow for sufficient time to run the business.  In 2018 I decided to create a new website on Shopify (an extremely time consuming endeavor, but one which was necessary and valuable).  Some other ideas got put on hold, but it was well worth the time spent.  We have had a great reaction to the new site and fortunately it's been much easier to operate.
I launched Peace Love Light with a business partner but unfortunately due to family obligations she decided to leave the business this past year.  The initial vision was for me to manage the majority of our product development and vendor relations while she was responsible for maintaining the site and social media.  I am far from being tech savvy, but have had to learn how to manage social media, manage our site and how to run a google ad!  I still have soooo much to learn but definitely feel a lot more experienced than I was a year ago.  It is not an easy job running a business practically on your own with some help during the holidays, but I am fortunate to have a supportive family and the best suppliers!
My original vision for the site was fresh, updated Hanukkah decorations but soon realized that there is a great need for a lifestyle brand with beautiful home décor and gifts for other Jewish holidays and celebrations.  In 2018 I expanded the assortment and introduced items such as mezuzahs and jewelry.  Some items and categories sold better than others, and I now have a good idea what to focus on for 2019!  Another addition last year was  'testing' some items that shipped direct from Israel.  With the positive responses we received we will now stock some of these items so that you, our customer can receive them quicker.
Having the Jewish holidays fall so early in 2018 was definitely a bit of a challenge.  It was still freezing while we were celebrating Passover, the excitement of Rosh Hashanah was mixed with the craziness of going back to school, and Hanukkah came right after Thanksgiving.  In 2019 the holidays all come later which will make it easier for us to plan and for you, our customers,  more time to shop, whew!
Personally, I celebrated my tenth wedding anniversary and we were able to get some time alone with a relaxing vacation!    We enjoyed a family cruise earlier in the year, and spent quality time with cousins at the most adorable beach house in Maine over the summer.    My stepson started college and is playing division 1 baseball, we look forward to seeing him play in the spring!  My twins started second grade, both love their teachers, and are doing well in school.  The positive of Hanukkah being so early was that we were able to end the year with some down time.  Although our Hanukkah party was cancelled due to battling some ugly viruses, we got to end the year with some much needed family time. 
Cheers to 2019, and a sincere thank you for being part of our journey.  We look forward to much peace, love and light in the new year!
With love,
Lisa